Clay Travis: Dak Prescott Does Not Deserve Long-term Contract With Cowboys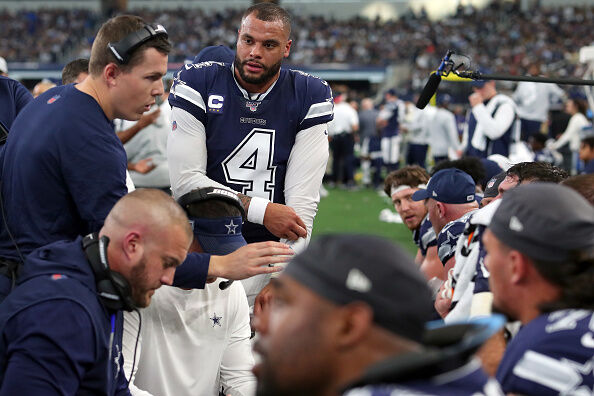 Clay Travis:

"I'd be inclined to franchise tag Dak Prescott. I know he hasn't been paid very well, and I know he would be furious about being franchised, but there is no way I would give him $100 million and sign him to a long-term extension. I haven't seen enough to believe that he's a guy who can win a championship for you."

(Full Audio at Bottom of Page)
Listen to Clay Travis explain why Jerry Jones and the Dallas Cowboys shouldn't feel inclined to pay quarterback Dak Prescott the $100 million contract that Prescott deeply desires in a massively disappointing season for the Cowboys that will likely end without a postseason berth from football's worst division.
Prescott does rank second in the NFL in passing yards between Jameis Winston, and has put up the fourth highest QBR in the league as well, but Dallas is now under .500 after losing the biggest game of the season in Week 15 to the Eagles in a defacto NFC East title game.
Check out the audio below as Clay details why the Cowboys should franchise tag Dak and wait another year to see if Prescott can actually prove he can lead a powerful supporting cast past the Divisional Round of the playoffs for the first time since 1995.

Outkick the Coverage with Clay Travis
Want to know more about Outkick the Coverage with Clay Travis? Check out Premiere Networks!
Read more